Enjoy Hand-Crafted, Fresh Vegan Oven Baked Goods!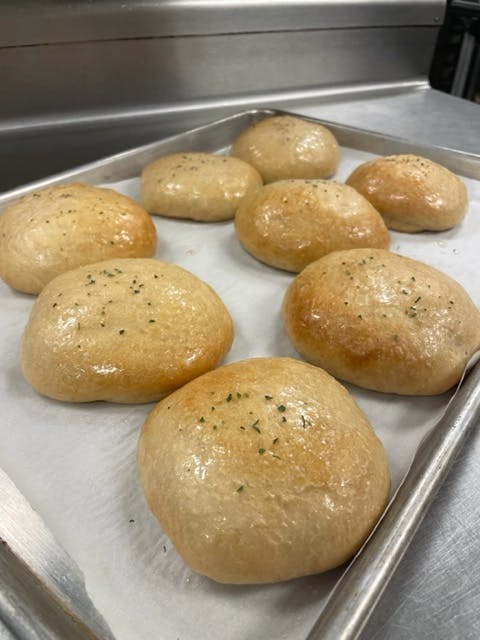 If you grew up enjoying the smell of freshly baked bread in your home – and especially even if you didn't – you owe it to yourself to see, smell, feel and taste the quality of real bread.
VEGAN or not everyone deserves fresh quality ingredients and we've got you covered! Just know that each brioche bun or hoagie roll was handmade that morning and baked fresh everyday.
Daily Bread
To know our process is to appreciate the time and care that go into your fresh baked bread or pastry.
Our bakers arrive early , scaling and shaping each individual loaf and product by hand
Bread is baked at 450 degrees in our commercial grade equipment and given a nice steam which gives the loaves a nice, fluffyness
Each loaf is handled with love and care to ensure your sandwhich is delectable and tantalizing with each bite .
Check the facts
You'll never find words like calcium sulfate, ethoxylated mono and diglycerides, or ammonium chloride.
Instead, you'll see that every loaf is made entirely from scratch, with absolutely no artificial ingredients or preservatives.
Sourced From local Markets so we – and you – can be sure that everything is as fresh and natural as it can be.
Stop by …and inhale
There's no aroma to match that of freshly baked bread and pastries. See what we mean with a visit to Indys Culinary Centre & Eatery . We're almost certain you'll walk out with a new favorite, ready for sandwiches, or just the classic bread-and-butter treat.
Indys Culinary Centre
2955 North Meridian Indianapolis Indiana 46208
Faith Renee (Food Enthusiast)